Kissimmee is a city which is located in Osceola County near Orlando. Only a few miles away there are located great theme parks of Orlando, Florida which is a major tourist attraction in whole Florida. There are many places and fun things to do in Orlando which attract tourists and travelers from everywhere in the world. If you are in Orlando and you are looking for some good place to visit near Orlando then Kissimmee will be the ideal choice. Restaurants, good food, entertainment, sports, games, golf, indoor and outdoor recreation and fun activities have always captivate the visitors. There are many places in Kissimmee worth visiting if you are tourist or traveler in Florida. If you are looking for a place with combination of chills and thrills, entertainment and recreation then Gatorland could be the best choice. Down below you will get to know about the thrilling theme park of Gatorland in Kissimme Florida.
Get to know about the thrilling theme park of Gatorland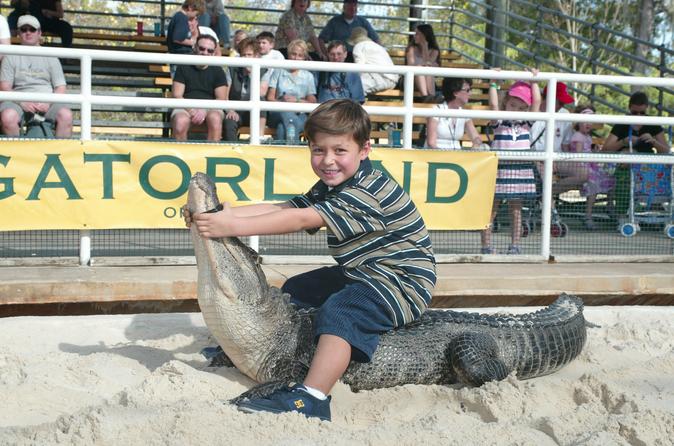 Gatorland is a theme park and wild life preserve located in Kissimmee. In 1949 it was founded as a capital for the reptiles from all around the world. Alligators and crocodiles are main attractions of this place. It is an ideal site for local visitors and tourists. Thousands of alligators are here for the breeding purposes. If you are in Florida to explore this land and its unique facilities then this is the place where you should be with your family. It is an ideal place for a family tour and the park offers many activities, events and festivals to attract the visitors. It is not only a theme park but a learning ground as well. I you want to know the difference between fresh water and salt water alligators and crocodiles then this is the right place. You can find the whole set of the species of the reptiles right here at this very place. Moreover you can also find some rare specimens at this facility. It is an ideal spot to spend your holidays with your family. Alligator shows are the main attraction of this facility. Alligators and Crocodiles are considered very dangerous and fierce species but here you can also learn about their weaknesses. With the right method and some training even a child can wrestle with an alligator. Snake shows are also on the menu list of the entertainment. If you are looking for thrill then think of a wooden plank above the lake full of many alligators and crocodiles. There are many companies in Florida which offers ground transportation services in Florida and Florida Shuttle Transportation could be the best option.